New Hours for Monday-Friday: 8am-6pm
Saturday: 8am-12 pm
If this is an Emergency please call Blue Pearl Emergency Hospital (281)764-7396 , Animal ER Northwest (281)304-0039, or Gulf Coast Emergency

(713)693-1111.
Email: lakewoodforest_vet@yahoo.com
Welcome to Lakewood Forest Veterinary Hospital
Your Veterinarian in the Cypress-Tomball Texas area.
Call us at (281) 376-1172
Pet Emergency? Read no further and call us right away!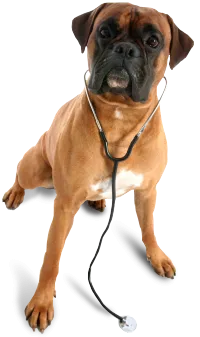 Welcome to Lakewood Forest Veterinary Hospital! We are a full service small animal hospital that has been providing high quality and compassionate care for your companion animal for 40 years. Maximizing the health and well-being of your pet through preventative medicine and early detection of disease is our primary goal. We offer surgery, diagnostics, dentistry , therapeutic laser, hospitalized care and vaccines as well as boarding and grooming.
We have a number of resources for you to learn about how to take better care of your pets. Browse around and look at our articles and pet videos. The best veterinary care for animals is ongoing nutrition and problem prevention. If you want to ask a question call us at (281) 376-1172 . You can subscribe to our newsletter which is created especially for pet owners. In between your veterinary visits, your pet will benefit from you reading these free informative articles.

At Lakewood Forest Veterinary Hospital, we treat your pets like the valued family members they are.
Houston Veterinarian | Lakewood Forest Veterinary Hospital | (281) 376-1172
11802 Louetta Rd
Houston, TX 77070
---
Please check out our Laser Therapy page!